Taproom Crowdfunder
News
Gipsy Hill
13 October 2017
---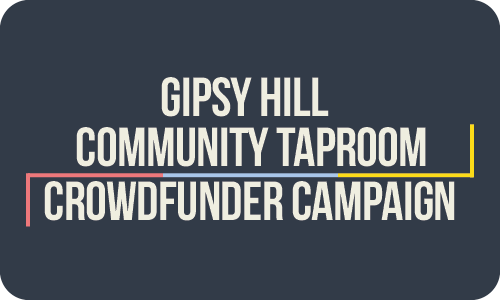 Sam, (brewery co-founder), writes about our new space, the taproom crowdfunder and the vision for it.
---
In September 2017, we signed a new lease for another unit in our Gipsy Hill Industrial Estate home. This will be our FOURTH(!) warehouse. It's 2,100 square feet of glorious space to do anything we want with…and we've decided to share it with you! We've had an amazing ride over the last three and a half years, and so much of what has gone well has been down to the community we live and brew in.
So what are we going to do with it?! 1) beer bar temple (we're thinking 20-30 taps?), 2) 60 litre nano R&D brewing space for us and you, 3) ageing, maturing and conditioning beer in foeders, eggs and barrels, 4) community space for local groups, NGOs and other organisations to meet, 5) private hire space, 6) general events space for fundraisers, awareness, talks, tap takeovers, and other wild and wacky ideas…feel free to submit.
Achieving all of this is going to be a monumental effort, but we're determined to do it. What we really need is your help. That's why we're really pleased to announce that we're launching a crowdfunding campaign that's focused on raising money to achieve these community goals.
At the heart of what we want to build into this site, is a space for our local neighbourhood. A space where beer enthsiasts rub shoulders with local groups who are building projects to help community causes. Where disability doesn't hold you back from either the bar, bottle fridge, bathroom or events. Where events can be held to educate, raise awareness, fundraise, get together and get you fit (morning yoga, group fitness or strength training using brewery equipment anyone?)!
We're fundraising because we can't do this on our own. The good news is we're offering really good rewards in exchange for your generous donations. Beer vouchers, brewery tours, tutored tastings, merchandise and much more.
Together we'll be able to achieve a really exciting dream that we couldn't imagine doing without you.
---
The campaign will go live on the 26th of October over on Crowdfunder