Crowdfunding 101
How to get involved in our 2023 raise!
News
Gipsy Hill
(Last updated - 20 November 2023)
30 October 2023
---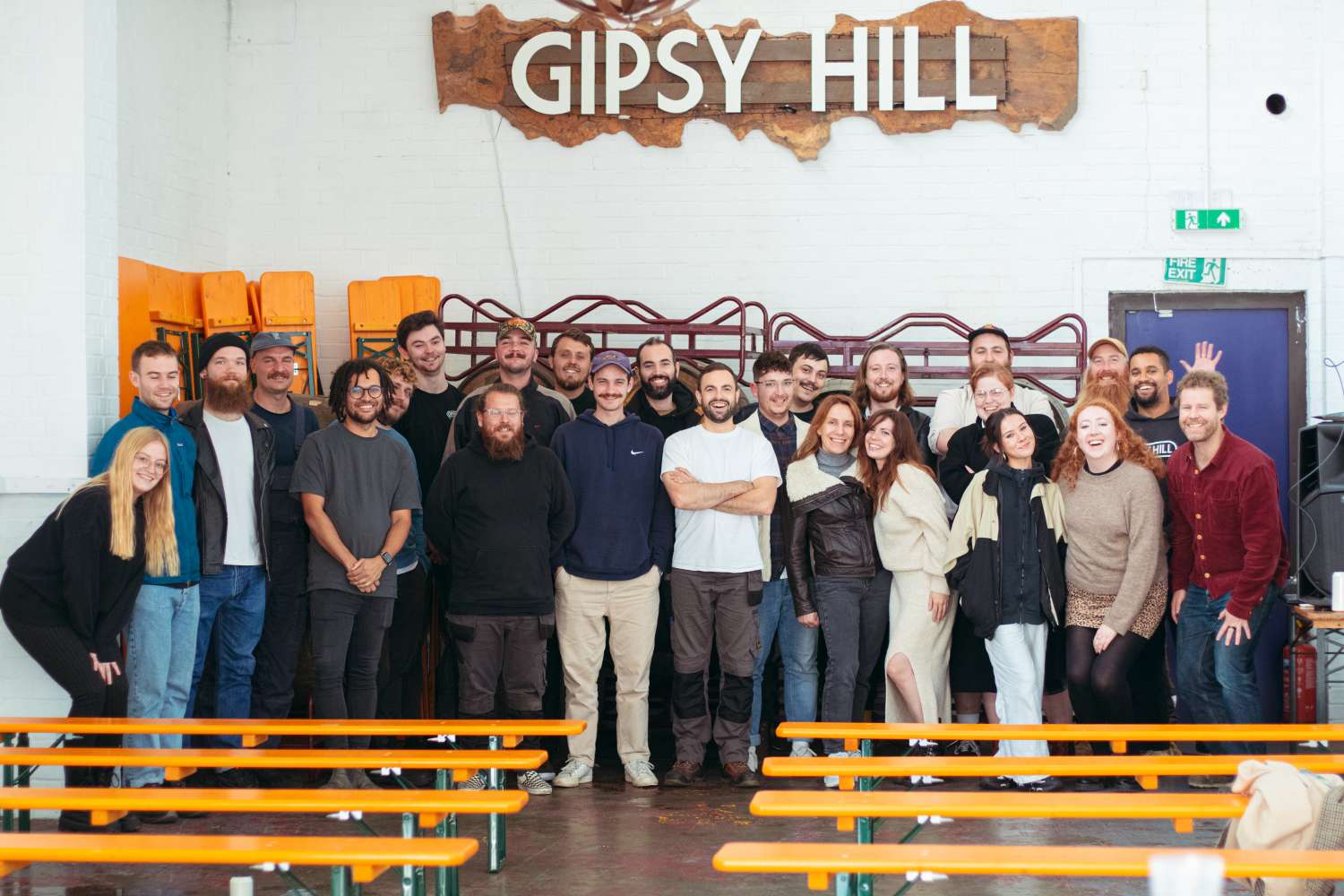 Don't invest unless you're prepared to lose all the money you invest. This is a high risk investment and you are unlikely to be protected if something goes wrong. Take 2 mins to learn more.
This November we're launching an equity-based crowdfunding raise with Seedrs.
We want to give you, our community of beer lovers the chance to own a part of Gipsy Hill and join us in our mission to revolutionise sustainable brewing – as we aim to become the world's first carbon-negative brewery, without the use of carbon offsets.
If you're new to crowdfunding, then keep reading for what to expect when we launch.
WHAT IS EQUITY CROWDFUNDING?
Crowdfunding is where a company raises small amounts of money from many individual investors (the crowd) rather than accepting a large sum of money from an investment fund or venture capitalist.
It's comparable to how you'd buy and sell regular stock on a stock exchange. Investors get to help companies like ours grow and achieve milestones and could see a future return on their money through equity shares.
In 2022 we ran our first ever community equity investment round. We welcomed 581 investors into our community – hitting our funding target in 1 day and overfunding by over 130%.
This has helped us to double the size of our on-site taproom and grow the business by 35% in 2023 (so far).
SO, WHY IS GIPSY HILL CROWDFUNDING?
In July 2023, we successfully launched a world-first: two offset-free, carbon-negative beers.
Now, we aim to take an unparalleled leap: transitioning to the world's first fully carbon-negative brewery, again without the use of offsets.
Our crowdfunding campaign offers an exciting opportunity for investors to be part of a business which aims to make a revolutionary shift in the brewing industry, as we work to build profitability alongside sustainability.
HOW DO I INVEST?
We've partnered with Seedrs to manage our raise. Seedrs is a crowdfunding platform that enables businesses to issue shares and raise money from a wide range of every day and experienced investors – who want to share in the future of companies they believe in.
To invest, you'll need to have a Seedrs account set up.
New users need to sign up at least 24 hours before they can invest. So, we'd recommend doing this before we launch.
When we go live in November, we'll send everyone on our pre-registration list a link to access our raise. 24 hours after this, we'll open our crowdfunding to the public.
DOES PRE-REGISTERING COMMIT ME TO INVESTING?
Nope. Pre-registering means you'll have the exclusive opportunity to invest first when we open privately. Once we've reached our maximum allocation, we'll close the crowdfunding round.
Pre-registering is the only way to ensure that you get a chance to invest.
WHEN WILL THE CAMPAIGN GO LIVE?
We'll be going live with our campaign soon. Once you've pre-registered your interest, keep an eye on your inbox for the latest launch date information.
CAN I SELL OR TRANSFER MY SHARES?
In case you'd like to sell your shares or buy more shares before an exit opportunity, the Secondary Market is what you're looking for. Here investors can buy or sell shares from each other online.
*Note not all shares are eligible for the Seedrs Secondary Market and an early exit from your investment is never guaranteed. For more information on Seedrs Secondary Market head here:  https://help.seedrs.com/en/articles/1790264-why-are-businesses-share-lots-ineligible
WHAT HAPPENS AFTER I INVEST?
Once the pitch reaches its target and closes to further funding, the completion process starts. At that point, the Seedrs team will complete legal due diligence, investment documentation and transfer the funds in exchange for shares in The Gipsy Hill Brewing Co. You'll receive an electronic share certificate, confirming that you are officially an investor in the company!
Our 2023 raise is now live to the public.
—-
Investing involves risks, including loss of capital, illiquidity, lack of dividends and dilution, and should be done only as part of a diversified portfolio. Please read the
Risk Warnings
 before investing. Investments should only be made by investors who understand these risks. Tax treatment depends on individual circumstances and is subject to change in future. Seedrs or the fundraising business do not make investment recommendations to you and any investment decision should be made on the basis of the full campaign. No communications about any campaigns on Seedrs you receive from Seedrs or the fundraising business, through email or any other medium, should be construed as an investment recommendation.
Approved by Seedrs Ltd on 26.10.23