Southern Smokehouse
Gipsy Hill x Gousto teamed up for a four week food and beer pairing!
Gipsy Hill
28 May 2022
---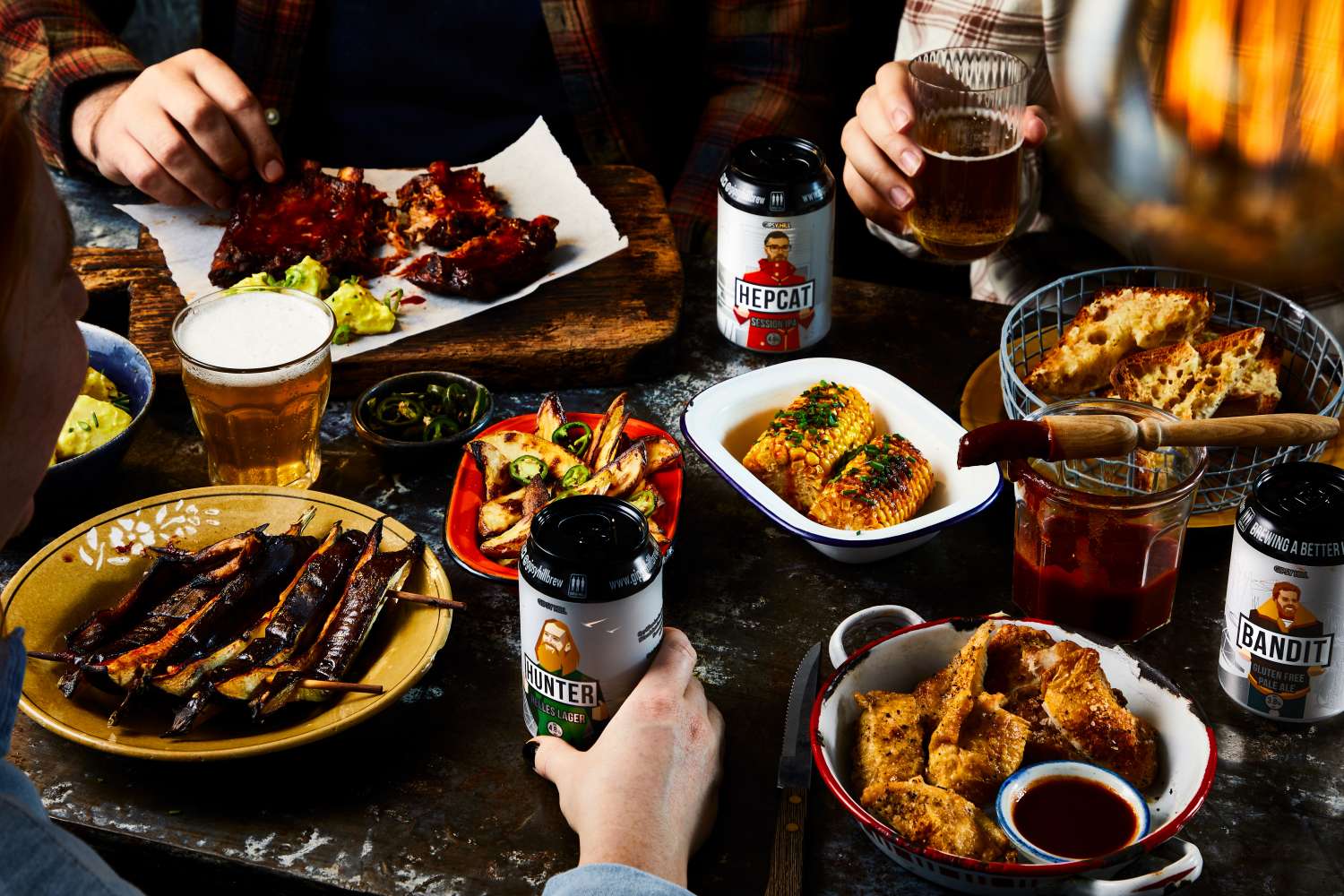 Unless you've been living under a rock, you've probably heard of Gousto. You know, those great looking red boxes? The ones you accept on behalf of your neighbour after the courier doorbell bingo's the whole building and you unfortunately lost… but deep down you know it's okay because that neighbour will catch your third Amazon delivery of the day later on. Inside those glorious red walls of cardboard, sits four recipe kits, carefully designed by Gousto to be damn delicious and with minimal prep so you can win back some of your time at the end of a long day.  
You might be asking why this is relevant to you… well, let us tell you.
We've just launched a four-week collaborative food and beer pairing menu WITH a Gousto exclusive collaboration beer. Over the four weeks, we've matched our favourite Gipsy Hill brews to their curated Southern BBQ menu – travelling through four big-hitting, BBQing States. 
Kicking off with the king of our core range Hepcat. Paired with a North Carolina speciality of mac 'n' cheese with pulled pork or fable mushrooms topped with Carolina gold sauce. 
Week two, we jump across to Kansas pork or aubergine ribs slathered with a tangy honey ketchup – paired with Bandit our zesty pale ale!  
Next on the road trip, we hole up in Texas for sticky Lone Star BBQ Chicken or tofu with a twist of smoked salt. We've matched this with Hunter, our Helles Lager for a clean and crisp flavour, cutting through the BBQ sweetness.
Our final destination lands us in the home of the King, Memphis, where more is always more. A blend of spicy dry rubs, massaged into tender ribs. Rounded off with our exclusive Gousto collaboration brew – Grill Seeker. 
The Gousto team joined us for the brew day, getting hands-on, helping our brewers make a super exciting brew. Putting our minds together, we knew we wanted to have a beer that sparked that classic BBQ nostalgia, yet still deeply drinkable. After drinking a few beers… for research purposes… (shifty eyes)… we fell in love with a classic Polish beer – Grodziskie, known for its big smoky flavours. Where we thought that may be too intense, it was a great place to start. 
Layers of oak smoked wheat malt balanced with some cleaner lager malt, gave us a softer smoke profile with a touch of honey sweetness. We decided to use a classic New England IPA yeast – Vermont, to bring soft peachy and stone fruit esters. Leaving us with a delightfully light smoked wheat ale, with lashings of tropical fruit and a lick of smoke. Perfect for cutting through spicy foods. 
Our collaboration boxes are live now over on the Gousto website. If you fancy giving it a go, get 65% off your first box by heading to the website link below or by adding the coupon code at checkout.  
https://cook.gousto.co.uk/unboxpossibility-6530m/?promo_code=GIPSYHILL-6530M 
Code: GIPSYHILL-6530M