OWN A PART OF GIPSY HILL
We're crowdfunding!
News
Gipsy Hill
(Last updated - 20 November 2023)
26 October 2023
---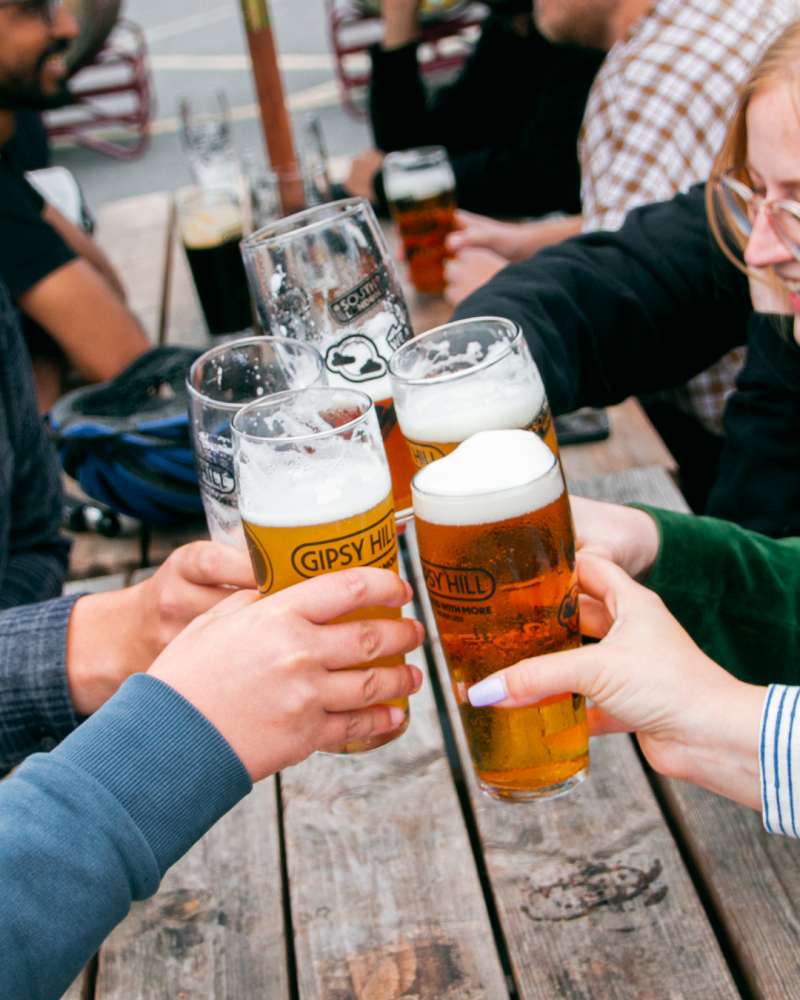 Don't invest unless you're prepared to lose all the money you invest. This is a high-risk investment and you are unlikely to be protected if something goes wrong. Take 2 mins to learn more.
---
Yep, you read that right. Now, YOU can own a part of Gipsy Hill (and we don't just mean nicking a glass from the taproom 😉…)
WE'RE CROWDFUNDING!
Soon, we'll be launching a campaign on Seedrs, offering you the chance to buy equity in Gipsy Hill. That way, you can share in our mission to become the world's first carbon-negative brewery without offsets.
Our 2023 raise is now live to the public.
---
HERE'S WHY YOU SHOULD JOIN US:
We're growing a community of beer lovers!
In 2022 we ran our first ever community equity investment round. We welcomed 581 investors into our community – hitting our funding target in 1 day and overfunding by over 130%.
This has helped us to double the size of our on-site taproom and grow the business by 35% in 2023 (so far). 
We're achieving big things!
E
arlier this year we successfully launched the world's first carbon-negative beers, achieved without relying on carbon offsets.
We've got big plans!
We're launching our 2023 raise to help us accelerate our climate–positive agenda – with our aim to become the world's first fully carbon-negative brewery, again without the use of offsets.  
Now it's your turn to join our investor community, own a share of Gipsy Hill and be part of a revolutionary shift in the brewing industry, as we look to build towards profitability with sustainability.
New users need to sign up at least 24 hours before they can invest. Joining the priority list ensures that you will be ready to invest when the campaign launches.
Cheers and beers,
Gipsy Hill
---
Investing involves risks, including loss of capital, illiquidity, lack of dividends and dilution, and should be done only as part of a diversified portfolio. Please read the 
Risk Warnings
 before investing. Investments should only be made by investors who understand these risks. Tax treatment depends on individual circumstances and is subject to change in future. Seedrs or the fundraising business do not make investment recommendations to you and any investment decision should be made on the basis of the full campaign. No communications about any campaigns on Seedrs you receive from Seedrs or the fundraising business, through email or any other medium, should be construed as an investment recommendation.
Approved by Seedrs Ltd on 24/10/23