Meet the brewer at Knowles of Norwood
Past Events
Gipsy Hill
22 March 2016
---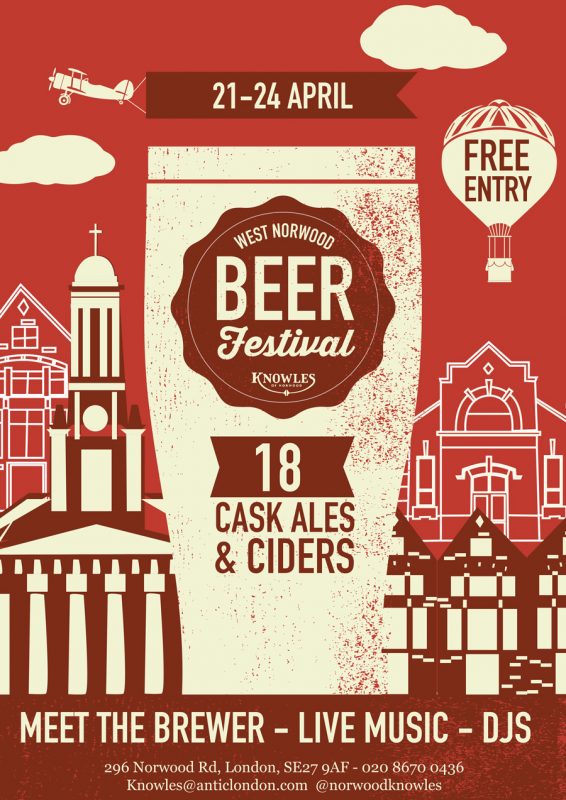 As part of their beer festival, we are doing a meet the brewer at Knowles of Norwood.
Knowles of Norwood is a great antic pub in… West Norwood. Their festival runs over 4 days showcasing 18 casks of beery goodness! An hey, it's totally free.
They have organised for a load of live music and meet the brewers over the 4 days. Charlie is taking the helm on day 1 and will be there to hang out with you lovely lot and chat about our brews.
Where to go:
296 Norwood Rd, West Norwood, London SE27 9AF
Head down, check it out and keep Charlie company.