Homegrown Hops
Launching Perennial, our Brook House Hops collab.
Gipsy Hill
1 June 2022
---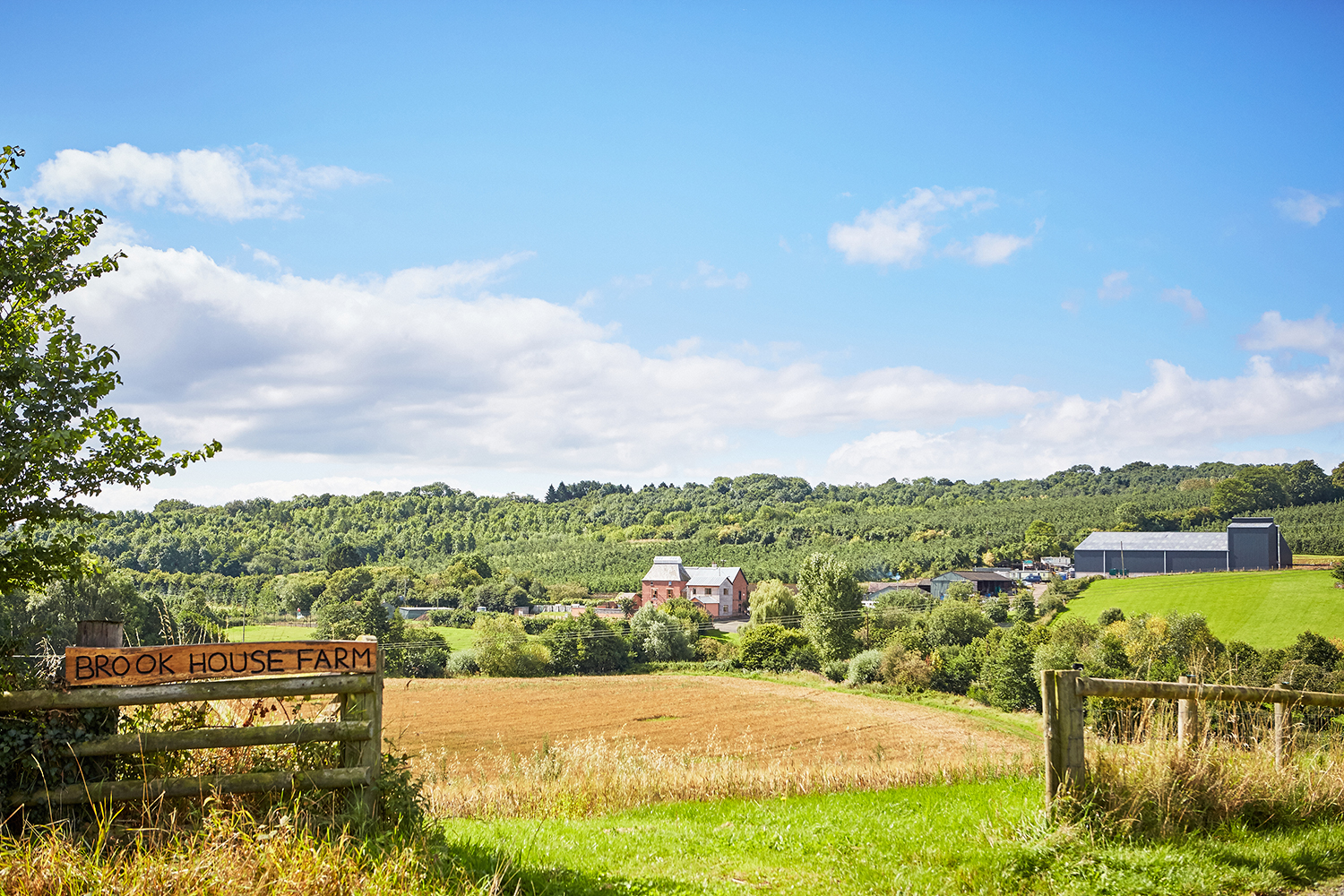 We think it's safe to say, that right now in the beer industry, sustainable and ethically minded choices feel more important than ever. Beer brewing in itself is not an environmentally friendly business. Resource and process heavy, for smaller-scale breweries like ourselves, the fight for a more sustainable brewery is that of a marathon, not a sprint. Nevertheless, here we are, tabards on, one foot in front of the other, making our way to a better, more sustainable Gipsy Hill.  
Part of this exciting journey looks at the power of provenance and its role in creating the bounty of modern, drinkable beers you see today. The idea of provenance is not new within the beer industry. Just like with grapes and wine-making, the provenance of ingredients plays a huge part in the flavours, aromas and design of a beer – with IPA pioneers in Burton, or lager specialists in Pilsen proving how uniqueness and style can be shaped by the local environments in which they are brewed.
Our Hop Farm Series is born out of this. A yearly release that celebrates single-origin hopped brews. The aptly named Perennial showcases high-quality ingredients and the provenance of the producers and people that cultivate them. 
Now in its second iteration, this year's Perennial takes beer drinkers to a part of the world not too far from home – to the beautiful Herefordshire countryside and the hop farms of Brook House Hops. 
Breaking new ground in the world of hop farming since 2015. Brook House Hops have quickly built a reputation for growing some of the most aromatic and verdant hops in the UK, with classic and contemporary hop varieties in abundance. Thanks to the rich, red, Herefordshire soil and their innovative use of ultramodern hop-picking, processing and cold storage technologies – Brook House shine a light on the quality and diversity of crops found right on our doorstep. 
The next generation of hops for a new generation of brewers, their sustainable farming ethos from tree planting, rewilding, and river management schemes are all standard practice at the Herefordshire hop paradise – and for us, using locally grown ingredients from these regenerative agriculture suppliers aligns with our ongoing sustainability initiatives – and excites us to no end. 
Championing the regional nuances of British grown hops. Perennial is an English IPA brewed with UK grown variations of popular US hops – Cascade, Chinook and Challenger. Providing a wealth of hop characteristics, it's packed with citrus, pineapple and floral aromas and flavours with a smooth-rolling bitterness. Deliciously rounded, for us, it truly celebrates the versatility of home-grown hops and the excellent work done by the team at Brook House Hops.  
Speaking of which, our can artwork features one of Brook House's very own farmers – Henry Smith. Superbly illustrated by London based Raj Dhunna. If you'd like to see more from Raj visit: https://rajdhunna.com/ or check out his Instagram @rajdraws 
With all this being said, you might be hankering for a taste of English excellence, and so we're pleased to share that you can now pick up Perennial in over 100 Waitrose stores. As a partnership that supports sustainable and ethically sourced brands and products, we couldn't be more excited to see Perennial on the shelves across the UK. 
A continually evolving product, we'll be taking beer drinkers to other parts of the hop-growing world – teaming up with other hop merchants who can introduce us to some of the planets most exciting and innovative hop farmers.  
To see more from Brook House Hops head to: https://brookhousehops.com