Gruff – The making of a 100 day lager
News
Gipsy Hill
1 April 2020
---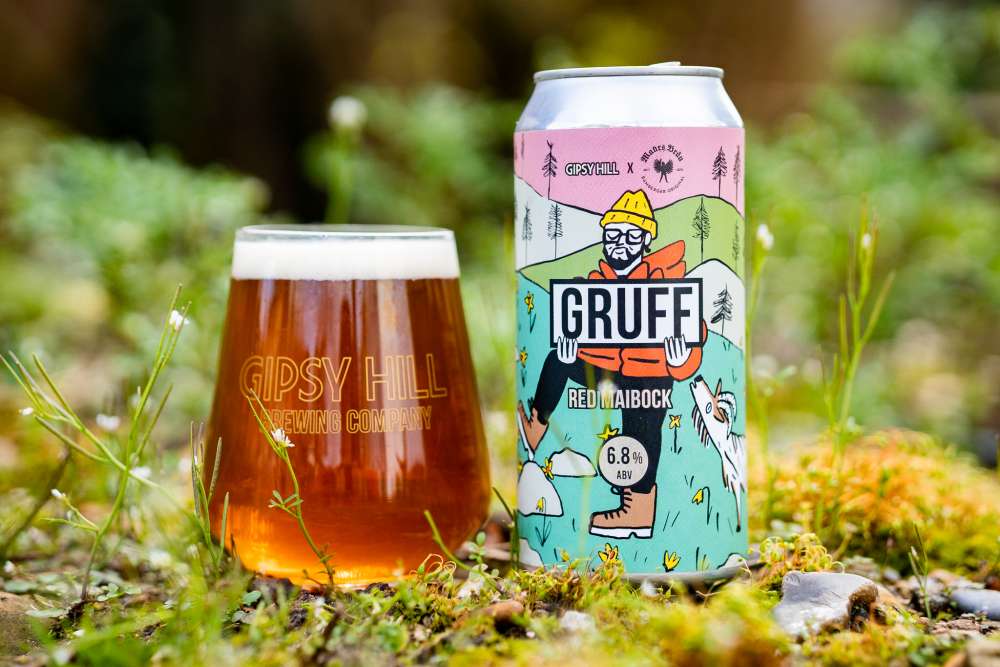 Our latest collaboration is the beginning of a celebration of the diversity and breadth of styles within the lager category
---
Properly matured and conditioned, great lager is one of the finest examples of a brewers craft, and one of the finest drinking experiences around. There's a great diversity of styles within the category that are often overlooked; from dark and roasty dunkels to delicate and floral pilsners. It's a type of beer that is so widely consumed yet so grossly misunderstood by large swathes of drinkers.
That's why, we're delighted to officially launch a new series of beers that are dedicated to showcasing the diversity and breadth of lager. Through this, we'll be seeking to explore the different styles that exist across the world, and educating our drinkers about the complexities of great lager.
To launch this series, we teamed up with quite possibly the greatest lager makers in the world! Mahrs Bräu is an historic German brewery, located in the beautiful, historical town of Bamberg, and has a rich brewing history.
The brewery dates back as far as the 17th Century, and has won countless national, European and International awards. Its lagers are as varied as they are delicious, with everything from pale yellow pilsners, to golden amber bocks and rich, dark Märzenbiers.
Back at the start of December we welcomed Stephan, CEO and fourth generation family brewer at Mahrs Bräu to our South London home. To mark the occasion, we brewed and put into tank a Red Maibock, and resolved to let it condition for a huge one hundred days.
The Maibock dates back to the early 17th century, and was traditionally brewed during the winter months, to be lagered and released in the springtime.  A smooth and toasty beer, showcasing a malt backbone British drinkers might associate with an ale, the best Maibock's are strong enough to withstand cooler nights but aromatic enough to match the blossoming trees and budding plants of spring.
Gruff is the fruit of our labours. A full bodied, complex and malty lager full of depth and character. We used Bamberg malts, and Mahrs Bräu's house yeast to create a rustic, authentic imitation of a traditional Maibock. The addition of some Melanoidin Malt adds a deep ruby red hue and notes of honey and biscuit.
A long, cold maturation time gives Gruff some alcohol sweetness (but not too much), making it deceptively drinkable for a brew approaching 7% ABV. We wanted this to be a beer that you could drink by the pint (or the Maß, should you desire).
The label for this beer is by Jayde Perkin, as part of our recent Illustrator Takeover series. We wanted the artwork to evoke a fresh, Bavarian mountain landscape. Bock beers often feature a goat on them –  in German, 'Ein Bock' translates as "a billy goat" – so we settled on calling the beer Gruff after the children's story.
 Gruff is available to purchase now via our online shop, with free deliveries on all orders of 12 cans or more.