Gipsy Hill Expansion
News
Gipsy Hill
15 July 2016
---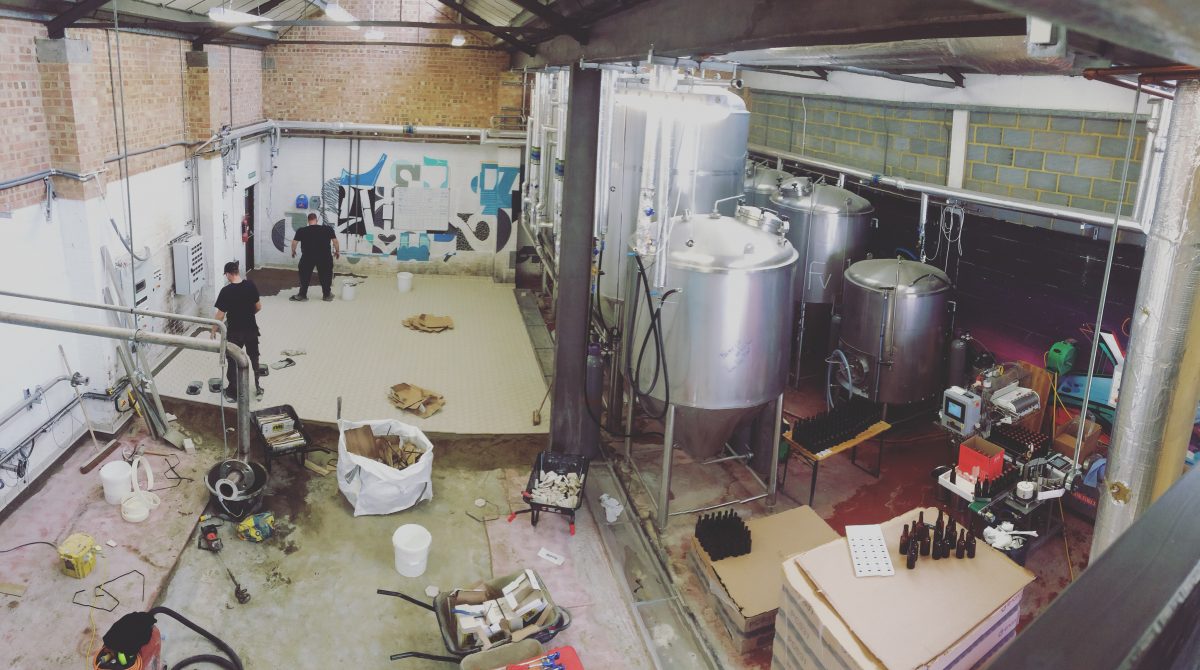 Late last year we undertook our first major Gipsy Hill expansion. The site changed drastically. We knocked down our cold room, took on a new warehouse next door, bought in 3 HUGE tanks and not forgetting doubling our brew space by adding extra wet floor.
7 months on, we are doing it all again.
Over the next 2 months we have a lot of moving pieces. Half of our new floor has been laid. They are heavy duty ceramic tiles. If you're into geometric patterns, you're guaranteed to lose hours staring. Once the floor set, we will move the vessels onto it an start on the other half. All in all, this takes well over 2 months to finish. But should look rugged but elegant.
In the next few weeks we take delivery of our new 5000 litre fermenters. Unfortunately, they go straight into storage. These tanks are double the size of the ones we currently brew into. We all know what that means. New beers, core beers and more of it. We can't wait to get it all installed and take it through its paces. We'll definitely have "The brewery has been refurbished" party when its all done.
As well as the new brew setup, we've added a few new members to our team. Tom will be leading up the sales for us. A few of you have met him already but fear not he will definitely be at our events, so you can come say hello. And JT is our new head of production. He's got years of brewing behind working with some of the best breweries in the UK. We're incredibly excited to let them loose.
We can't wait to show you guys the finished brewery! And who knows, in another 7 months there could be another Gipsy Hill expansion on the books.
---
Fancy keeping up with what we're up to. Sign up to our 'locals' newsletter or take a peek at our blog page.