Beery Hotspots #2
Beery Hotspots
Gipsy Hill
10 March 2016
---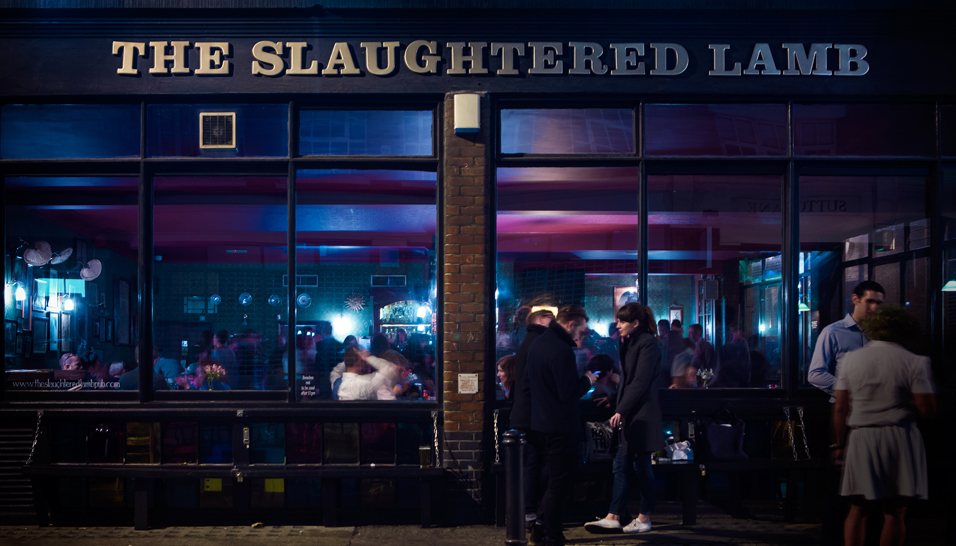 We all want great beer… fact. That means we need some excellent places to drink it. Join us in finding the best beery hotspots with our custom map of the UK.
Where I grew up (a small village in the midlands), I was treated to a few top notch beery hotspots. the best of course, my local. Some of the best local cask ales and a selection of bottles (like Kwak) that I definitely didn't appreciate at 18. Every Wednesday evening, local musicians would turn up, sit in a booth and jam. Whether you borrowed a tambourine or clapped along, they made sure everyone was part of it.
When I moved to London, I got the fear. Not of getting lost or busy crowds but for losing my little local.
In my first week, I visited a friend in Clerkenwell after work. We rounded a corner and there, tucked away was 'The Slaughtered Lamb'. Great beer, a quality band playing and welcoming crowd. I quickly realised I had found my local away from home!
This venue is a must visit if you like good beer. Well known for its big beer selection and intimate gigs, it's one you have to experience for yourself. The upstairs is large, but fills up quickly after 5pm with local workers keen for a decent pint.
Benches, Leather sofas and wing back arm chairs a plenty. Clearly there's a focus on lounging – I'm into this. I enjoy my bum being cushioned whilst drinking a decent beer. If you're more of a traditional leaner, they have you covered too.
Beers are listed by style making it real easy to figure out. There's a huge selection. I went for a Left Hand Good JuJu – I'm not usually into ginger in a beer but it was actually pretty good. The bar staff were on form, they took my subtle quizzing in their stride.
Through out the week the downstairs plays host to a variety of gigs. The room is small and intimate and the bands are normally great! Rocking out with a tasty beer in your hand… you're onto a winner!
Whether you want to hang out and sup a beer, or party with a cold one in hand. The Slaughtered Lamb has got you. Now go out and experience this beery hotspot for yourself.
---
All Images from Slaughtered Lamb