Drifter
News
Gipsy Hill
1 July 2016
---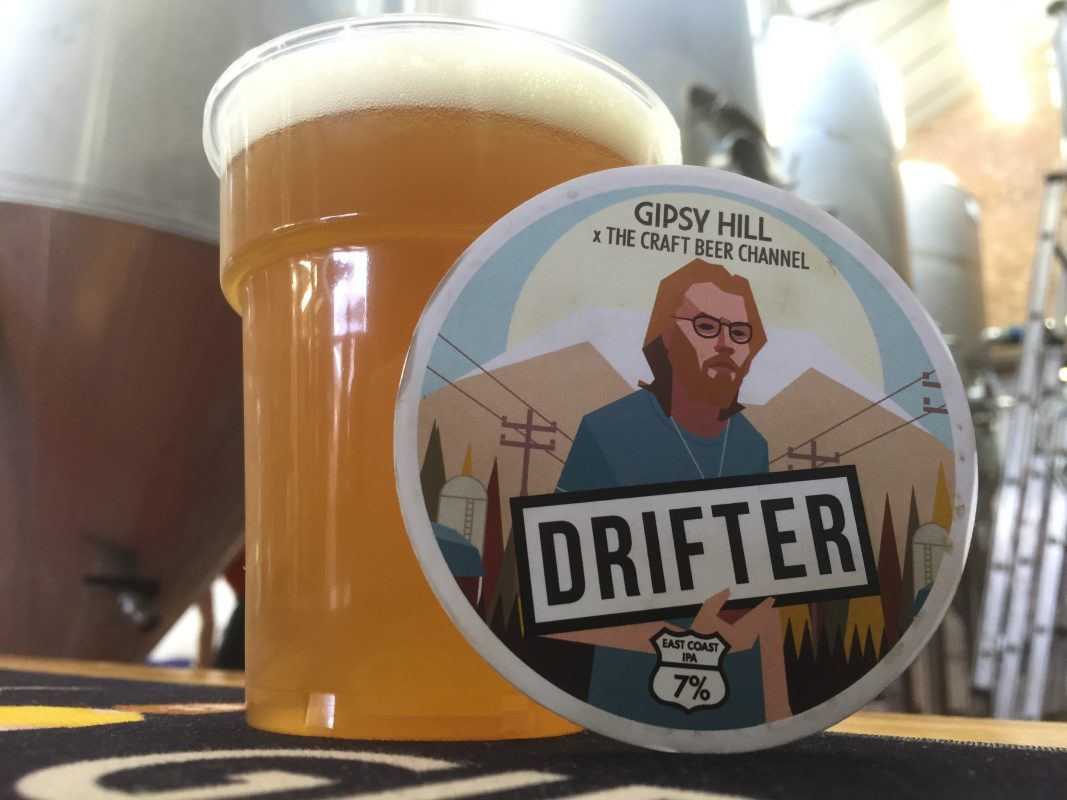 Drifter – A Juicy, hazy East Coast IPA 
---
If you thought the US East coast vs West coast battles only existed within the music scene, then you would be wrong. There is a huge battle of the hops going on. Okay, I may be amping it up but it still stands the two regions have wildly different takes on their IPAs.
The West Coast IPAs are massively bitter, pushing those big piney, resinous notes. Whereas the East Coast style focuses more on huge tropical fruits from the yeast and the hops. Drifter is the latter.
Originally brewed in collaboration with 'The Craft Beer Channel', it's styled to be hazy and hoppy. We use a yeast that stays in suspension – giving a cloudy and incredibly fruity nose to the beer. We then used Azzaca, Equinox & El dorado hops to bring out those tropical juicy notes with a deliberately low background bittering. The reception you've given this beer has been incredible. We've just brewed our second batch and working on V2 as we speak (keep an eye out for our launch party).
This is the first of our specials to feature a brew member other than the co-founders. Introducing Richie. He's the tallest member of the team and really does have that amazing smouldering stare. Richie works alongside Simon and JT in our brew house, making sure we all get tasty beer. He also moonlights at The Beer Shop, Nunhead. If you're ever out that way pop in and say hello.
Drifter will be available at our tap room and various bars around London. Get in touch and we can let you know where.
Enjoy.
---
Fancy reading more about what we do? Check out our other beery writings.