Gipsy Hill is Crowdfunding
Shop Gipsy Hill Brew
30 May 2022
---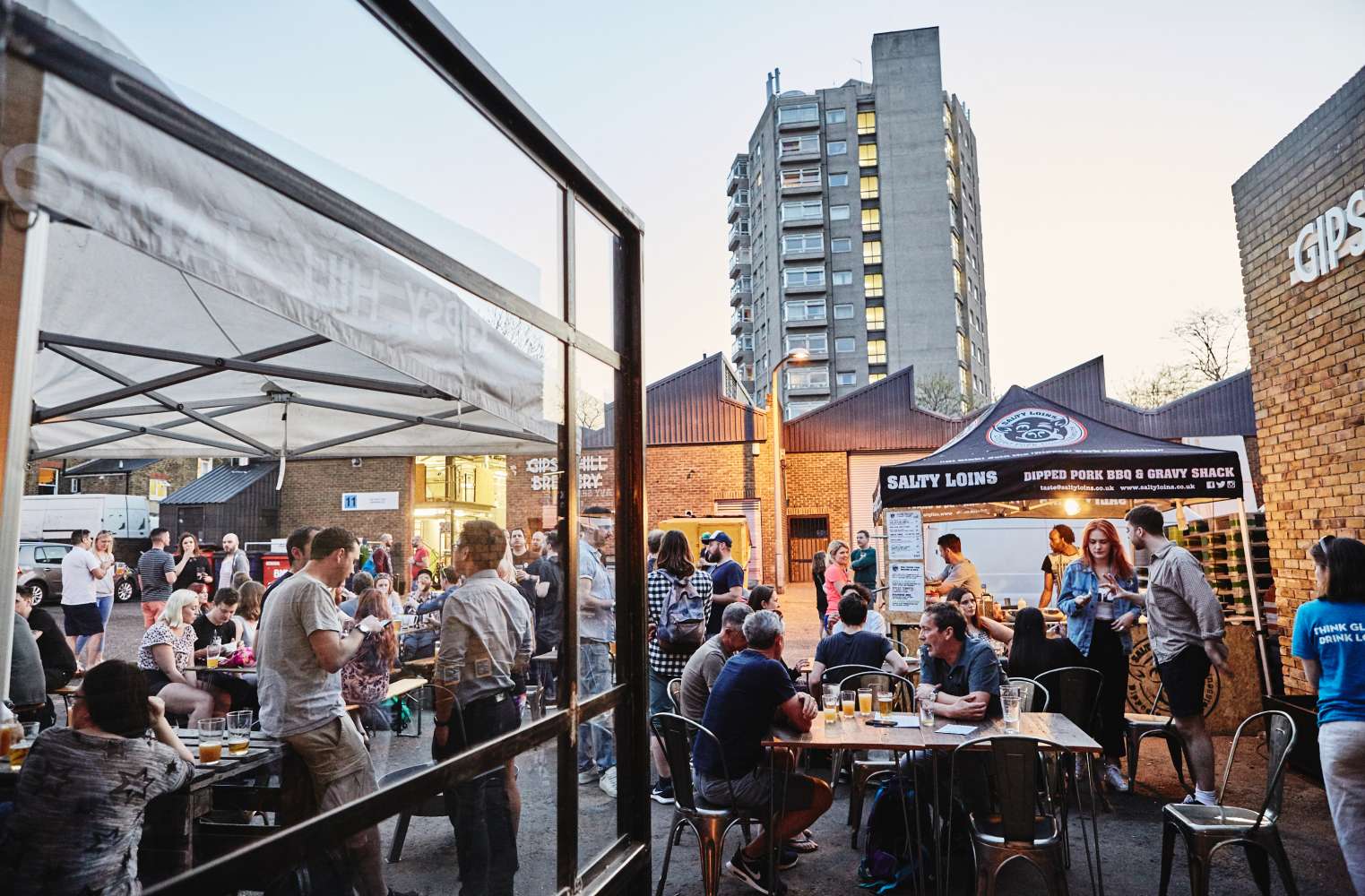 It all began at craft beer institution; The Rake in Borough Market.
We'd both heard from a mutual friend that we had the same plans – to build a brewery.
Charlie and I (Sam) met; we shook hands, drank some beer, got to know each other and penned a plan to put our stake in the brewing world.
We both wanted to build a brewery that stood for something. That had our shared values of quality, family, learning and tenacity baked into it.
Fast forward nine months, and our first beers were coming out of our custom-built brewhouse from our little corner of South London. Simon had joined as our Head Brewer, and for the next 18 months, we were three.
Over the next five years, we roughly doubled our volumes each year. We grew our team and anchored our production by adding neighbouring warehouses to our operation.
Everything we did focused on quality, efficiency, and innovation.
And here we are. Life hasn't been easy for beer-makers over the past few years. Still, despite all odds, we're proud to say that we are now one of the largest and highest-rated independent breweries in London.
In 2021 we grew our sales by 23%, launched our employee ownership program, and doubled down on investments in capacity, quality and efficiency in the brewery. As the pandemic eases, we feel poised for fast growth, and we'd like our community to play a crucial part in our journey.
We're crowdfunding as we'd like to double our production capacity to 5 million pints a year, invest in new equipment, develop our barrel-ageing facility and double the size of our on-site taproom.
In May, we rebranded with fresh illustrations for our core range and a refined logo, slogan and imagery. We'll be doubling down on our brand over the course of the year and looking to increase our awareness across London.
Last but not least, we want to complete our carbon footprint mapping and B-Corp application by the end of the year.
Our community has always been core to who we are, and we're excited to give our loyal champions the opportunity to join us for this next chapter.
So, what is crowdfunding exactly? Well, put simply, Crowdfunding allows us to open up ownership in our business to you, our community, customers, fans and friends.
Crowdcube act as an intermediary between you, the investor and us, the business. Essentially you buy shares in our business through Crowdcube. Those are real, voting A shares, which means that you will physically own a piece of Gipsy Hill after you invest and receive invitations to our Annual General Meeting.
Our existing shareholder base has invested £1M as part of this financing round. Our Board members, which include Alastair Hook – Founder of Meantime Brewery and pioneer of the craft beer scene in the UK – have also committed to investing.
We are targeting an additional raise of £500k on Crowdcube, although we will be happy to overfund that target up to £1.5M.
The past eight years have seen us grow into one of London's largest and highest-rated independent breweries. In 2021 we turned over almost £4M seeing growth of 23%. We're set to increase that to over £5M this year and £8M in 2023.
We've grown our team to over 50 people, opened 2 bars, and brewed more than 200 different beers. We've de-levered our balance sheet during the pandemic and have almost no debt, giving us a great platform from which to grow.
We're poised for growth and are ready to take on the London market. Will you join us?