HIRING: Events Manager
Application closing date - 3rd March
Jobs
Gipsy Hill
24 February 2023
---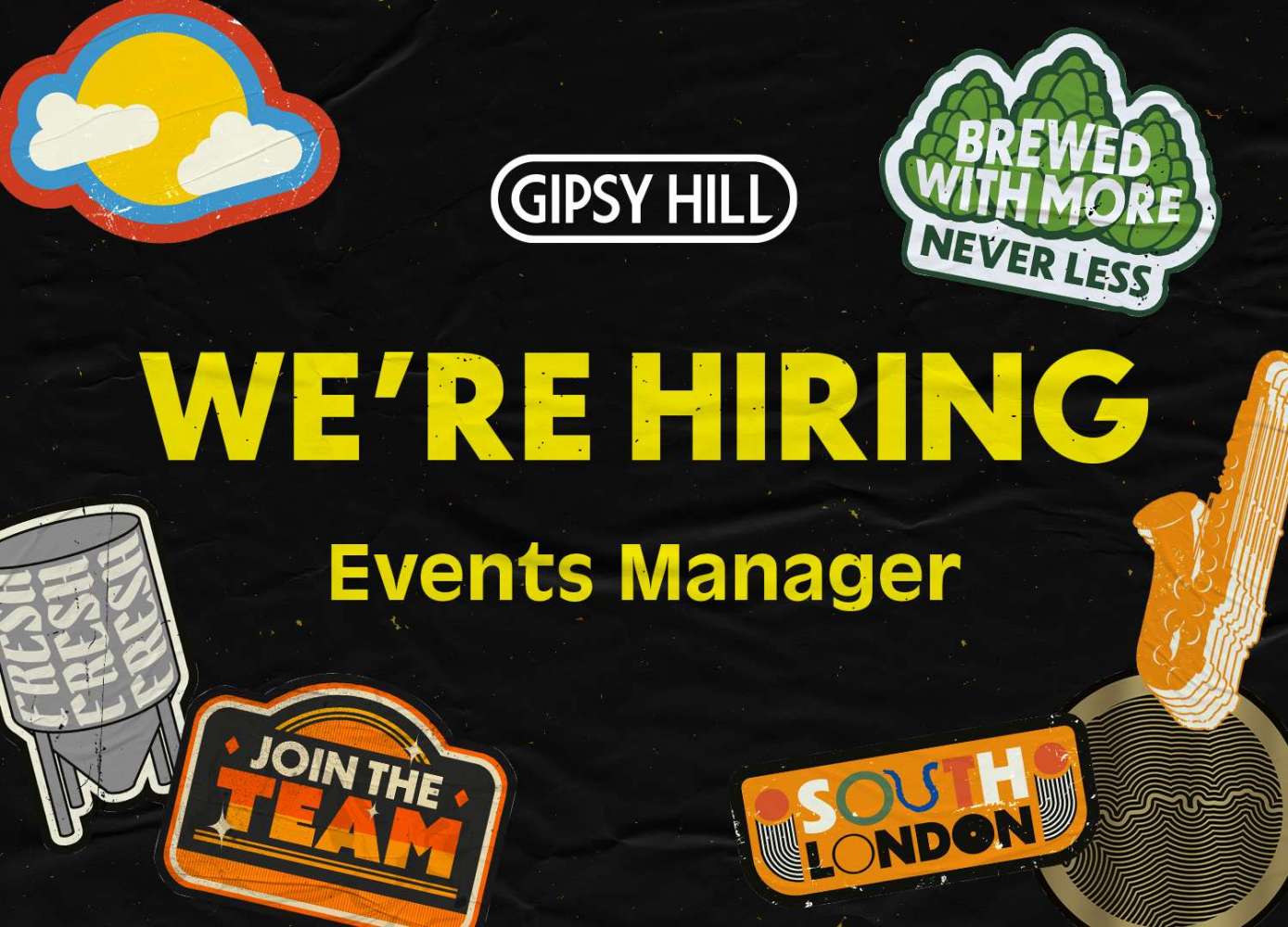 Role:
Events Manager, Bars.
Company Mission:
Gipsy Hill is one of London's largest independent breweries. We want to stay at the forefront of the emerging craft beer scene with the aim to increase capacity, grow our brand and invest in sustainability initiatives to help us achieve net-zero. All whilst remaining engaged with the communities around us.
Company Values:
At Gipsy Hill, our actions are as considered as our brewing. Here, we're linked arm in arm by passion. We choose the right route, never the easy. Giving everything so our quality leaves nothing to hide. Brewed with more, never less.
What the role involves:
This role is ideal for individuals working in events, and looking to make their mark on a newly created role. With us opening a new venue dedicated to private hire and events, we are looking for an individual to take control of our events pipeline – to create, manage and deliver stand-out experiences for our customers.
Private Events
Developing and delivering our private event offering both on and off-site e.g. weddings, corporate tastings etc.
Create and implement a structure for private events in line with targets e.g. listings. pricing brackets, budgets etc.
Managing and communicating all large bookings and hires internally and externally.
Reporting all metrics post-event in line with planned budgets and times.
Community/Brand Events
To work alongside key stakeholders to ensure a pipeline of community and brand-building events.
To communicate all event information in line with the plan to ensure the success of the events.
Reporting all metrics post-event in line with planned budgets and times.
External Events
To support key stakeholders to plan and deliver external events in London and further afield e.g. Londons Brewers Market, Springwell Festival etc.
Requirements:
Experience in event and venue management.
Proficiency with event management platforms.
Excellent communication and planning skills, to manage multiple projects simultaneously.
Comfortable working autonomously as well as collaborating as part of a team.
Strong ability to network and manage external relationships.
A desire for experimentation and developing ideas.
Salary & Annual Leave:
£30-35k depending on experience.
30 days annual leave (including Bank Holidays).
Regular working week:
40 hours – Monday to Friday.
Company Benefits:
Employee Ownership (EMI Scheme).
Feast Fridays (Team lunch provided by the company).
40% discount across our Bar Company, including our onsite Taproom.
Summer and Christmas team events.
Training and personal development package.
Work from home days.
Cycle to work scheme.
Department Structure:
Reports to the Head of Marketing.
Working alongside the General Manager, Bar Co.
How to apply:
Please send an up to date CV, along with a portfolio of your work to Michael@gipsyhillbrewing.com with the subject line 'JOB APPLICATION: Events Manager.
Closing date:
CV and cover letter submitted by Monday the 3rd March, with interviews taking place the following week.