HIRING: Brewer
Applications Close: 10/03/23
Jobs
Gipsy Hill
3 March 2023
---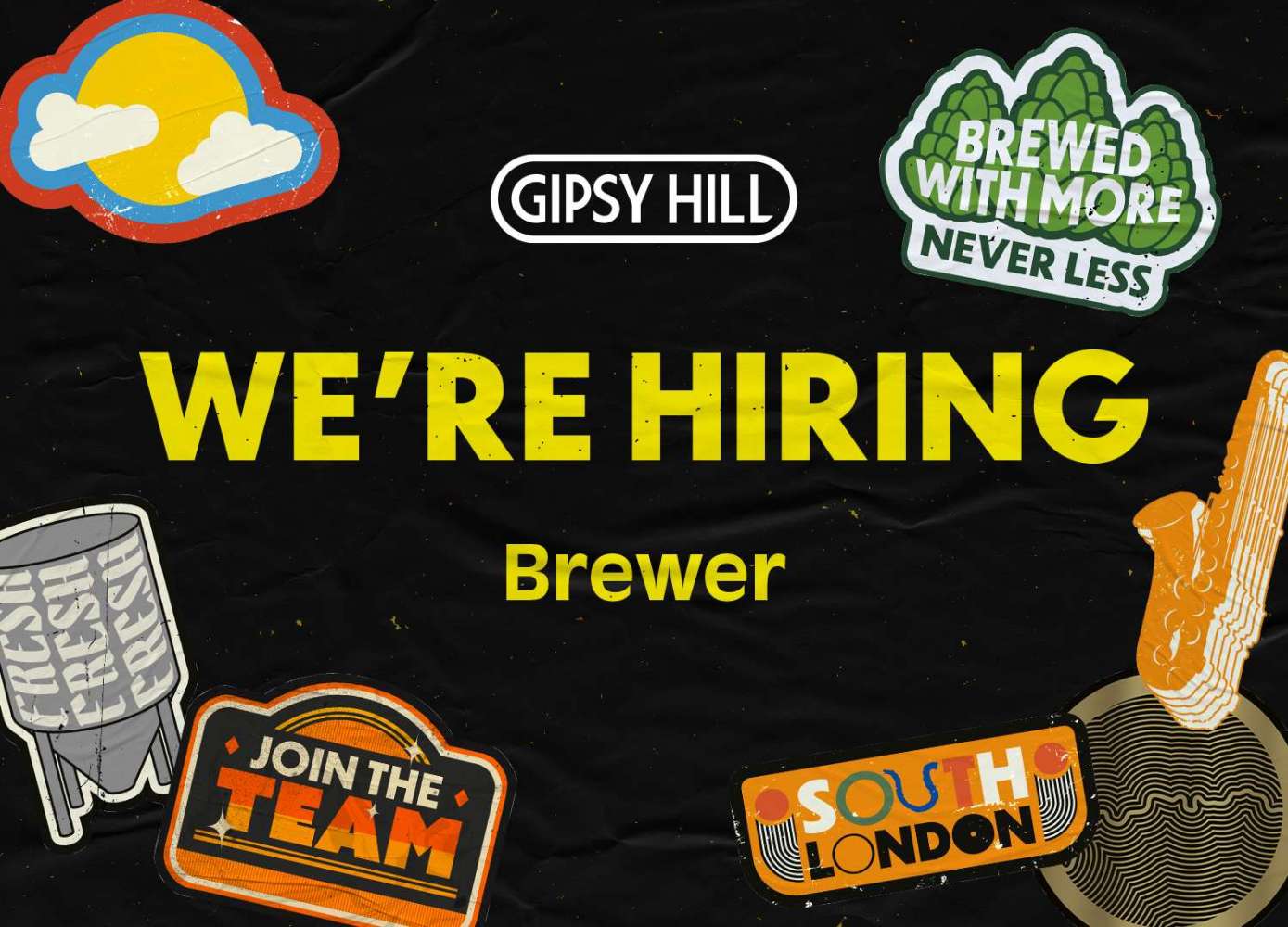 Gipsy Hill is one of the only employee-owned, independent breweries in the UK. We are also one of the biggest and best-rated craft breweries in London.
Growing from a team of three and production of 500HL in year one, to a team of 50 and 15,000HL of beer packaged a year, our focus has always been to create a high-quality core range that's accessible and delivers great value, alongside producing a highly innovative and experimental specials range. We celebrated becoming Employee Owned in 2021 – where 2% of the business is given away to the team each year.
Role Overview
Gipsy Hill Brewery are looking to recruit a Brewer to join our team in South London. At Gipsy Hill we produce a mix of styles through our core and specials range. We are open to experimentation and actively champion innovation through processes, practices, and recipes. It's a manual role, directly involved in the brewing and cellaring process, with a key focus on maintaining high standards.
Main responsibilities
The successful candidate will be involved in all aspects of wort production from grain handling through to packaging, including, but not limited to:
Wort Production on 60HL Brew House
Yeast Management
Fermentation Analysis
Dry Hopping / Additions
Screw Centrifuge and Disk Stack Centrifuge Operation
CIP Operations
Accurate Data Inputting and Stock Control in our management software
High Level of attention to detail and cleanliness required.
Regular Manual Handling of Raw Materials up to 50kg.
Maintaining a high level of Health and Safety standards – following processes and procedures.
Regular participation in our QC and sensory panels
Supporting the packaging team as and when needed
Experience/Skills
Brewing experience and / or relevant qualification required (GCB):
SALSA compliance experience appreciated but not required.
This role is perfect for someone looking to progress as a Brewer, with plenty of opportunity to learn and train in the role.
Salary & Annual Leave: £27k-£30k depending on experience, 28 days annual leave (inclusive of Bank Holidays).
Regular working week: 40 hours, Monday – Friday.
Occasional weekend work required (charged at overtime rate)
Reporting to the Head Brewer and Senior Brewer
Benefits
Employee Ownership Scheme.
Feast Fridays (Team lunch provided by the company).
40% discount across our Bar Company.
Summer and Christmas team events.
Competitive training package.
Cycle to work scheme.